Brussels. Two and a half centuries of public parks and gardens. 1775-2020 [PRE-ORDER]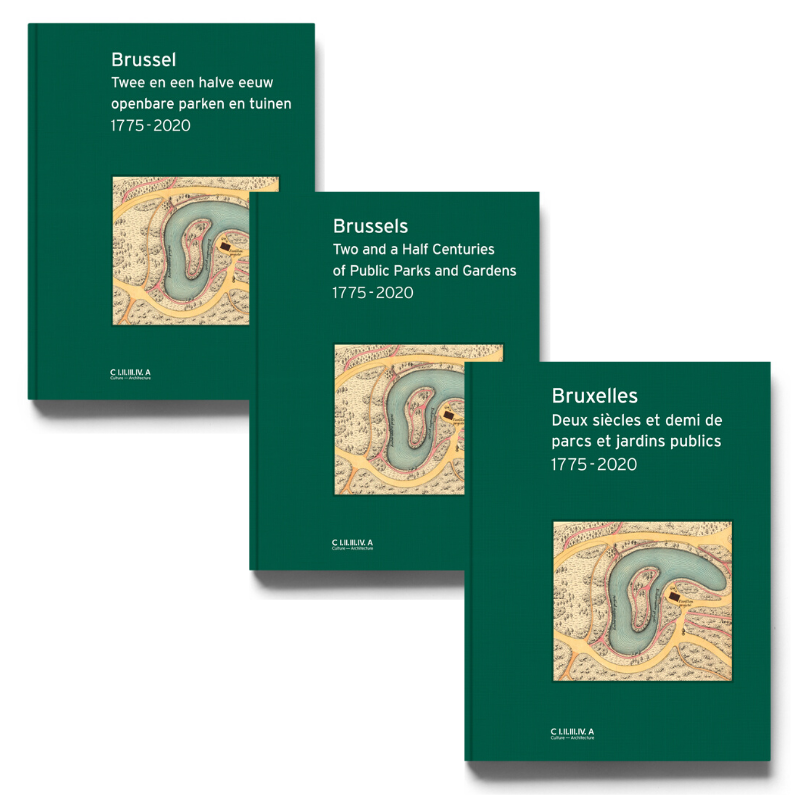 Looking for the perfect gift already? Pre-order the book and enjoy a preferential price!
This book offers a new look at the capital's landscape by highlighting, through a richly illustrated panorama – ranging from the eighteenth century to the present day-, the unique history of Brussels' parks and gardens.
Dates
Friday, November 22, 2019
Sunday, December 15, 2019
Pre-order and enjoy a preferential price.
1 to 5 copies: 35€ VAT incl. / book
From 6 copies onwards (unlimited): 30€ VAT incl. / book. Send us an email if you wish to order more than 5 copies: j.deneuville[at]civa.brussels
Offer valid until 15 December 2019. Books to be collected at CIVA.
Book price as from 16 December: 40€ VAT incl. / book