Desired Spaces: Future scenarios for an (UN-)BUILT ENVIRONNEMENT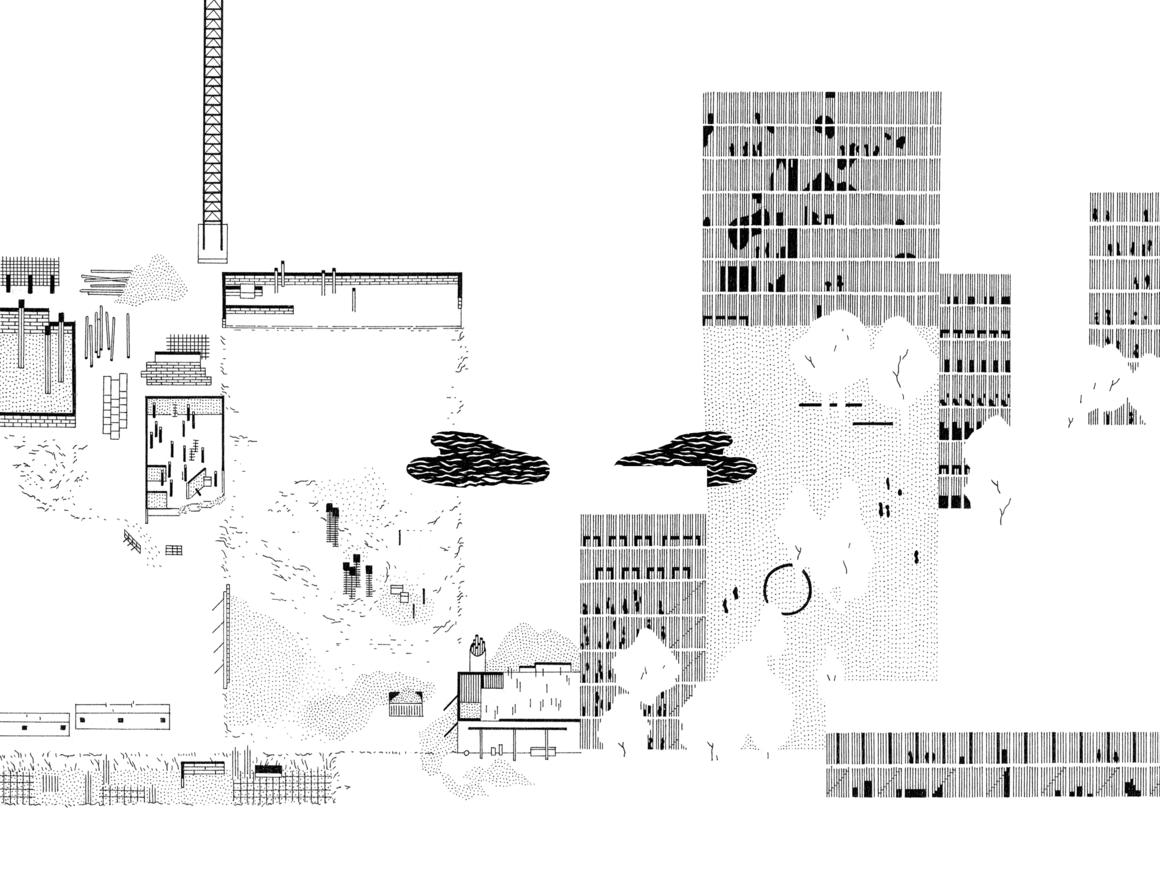 Dates
Thursday, May 14, 2020
Tuesday, June 30, 2020
Partner
© Éva Le Roi, PPS#2, Team Vlaams Bouwmeester, 2016.
Coproduction
Vlaams Architectuurinstituut (VAi) / Institut Culturel d'Architecture Wallonie-Bruxelles (ICA)
More than ever, today's circumstances offer the opportunity to reflect on our built environment and adapt it to a lifestyle that has now been turned upside down. Our society is facing many new challenges, and the notions of place and space have acquired new dimensions. Social distancing is becoming a term on its own and #stayhome an imposed perimeter. Measures restricting movement in the public space are in perpetual mutation.
This is how this health crisis invites us to take a mental distance. We have the opportunity to stop and think about what is essential. What do we keep and what do we add? Let's take a look at today's situation, but also tomorrow's. To avoid going backwards and achieve a forward transformation. To give free rein to aspirations. To claim space, in every sense of the word.
The Brussels centre for architecture and landscape (CIVA), the Vlaams architectuur instituut (VAi) and the Institut Culturel d'Architecture Wallonie-Bruxelles (ICA) provide a drawing board to sketch a preliminary design of a new (un)built environment. We are at a time when the relationship between man and his environment is raw and the need to do better is obvious. The role of architecture is fundamental in this respect and the diversity of the Belgian context is an undeniable source of inspiration.
Reflection rarely takes place on its own. This is why the three cultural institutions of architecture are launching a joint call open to all actors in the field: citizens, town planners, artists, political decision-makers, architects, geographers, real estate developers, landscape architects, etc. To build on these contributions and feed the debate, this call will be supplemented by expert interventions broadcast by videoconference. Finally, this process will be concluded by a publication that will synthesize the different contributions.
On what corner stone can you build the way of living together that you aspire to? What more or less built form should you give it?
Share them with us in the form of a text, image, drawing, photo, collage, video or manifesto. Anything is possible. As long as it expresses your utopia or, who knows, tomorrow's reality.
DEADLINE
30.06.2020 (We share when you do)
CONTACT
FORMATS 
Text (.word, .pages, .txt, between 200 and 1.000 words)
Visual (with or without legend) : illustration, photograph, photomontage, ... + credits (min. 300dpi)
Video (.mov, .mp4, 2 min. maximum)