Catherine Mosbach. A word of links: beyond appearances
Landscape Architecture on Thursdays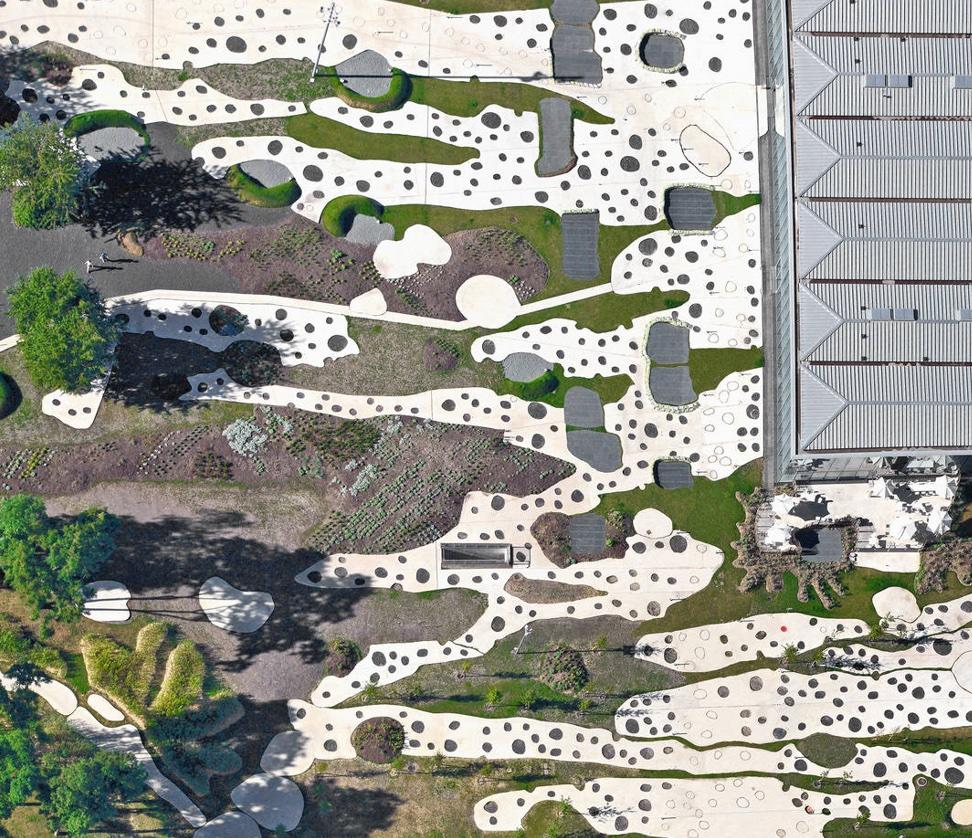 Parc du Louvre Lens
© Philippe Fruitier
Catherine Mosbach is a landscape architect with a strong inclination towards experimentation. She is world-renowned for projects such as the Parc du Louvre Lens (in collaboration with Sanaa architects, Tokyo), the botanical garden of Bordeaux and the Gateway Park in Taiwan, a project on which the Mosbach practice collaborated with the architect Philippe Rahm and RLA Associates. She also teaches at the Landscape Department of Harvard's Graduate School of Design.
During this talk, Catherine Mosbach will share her thoughts on processes that lead to the generation of forms in landscape design. Imagination, a sensitive and powerful faculty that draws on the perception of the connections between things, on correspondences and analogies, gives rise to the emergence of complex forms that are the result of an intimate dialogue between the landscape architect and the intrinsic qualities of the site. Catherine Mosbach will shed light on these processes, illustrating her talk with some of her most outstanding projects.
This conference will take place at La Cambre-Horta's Faculty of Architecture in the auditorium Victor Bourgeois (Place Eugène Flagey 19, 1050 Bruxelles). The talk is part of the series "Les Jeudis du paysage", a collaboration between CIVA and La Cambre.
Dates
Thursday, November 23, 2023
Place
Architecture Faculty La Cambre Horta - Victor Bourgeois Auditorium