Library
Opening hours
Rue de l'Ermitage 55, 1050 Ixelles
Tuesday-Friday: 9:30 -12:30 | 13:30-17:00
library@civa.brussels I T. + 32 2 642 24 64
Appointment only from July 1st until August 31st.
Rue Vanderlinden 22, 1030 Schaerbeek (Sint-Lukas)
Appointment only : T. +32 2 217 65 99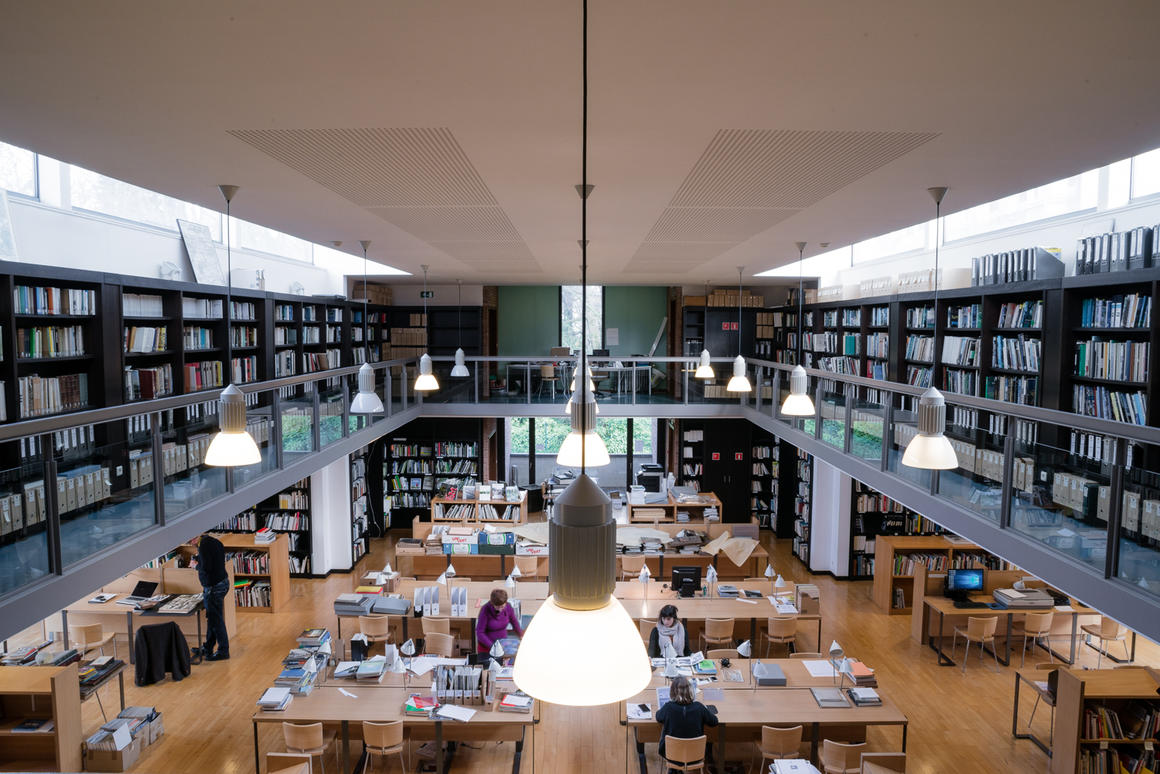 The CIVA library has a large collection of nearly 50.000 old and recent books, hundreds of magazine titles and documentation files dedicated to architecture, urban planning, city history, landscape architecture, gardens and urban ecosystems.
The section of Modern Architecture gathers the library of the Archives d'Architecture Moderne (in Ixelles) and Sint-Lukasarchief (in Schaerbeek). The Garden, Landscape and Urban Ecosystem section gathers the collection of the René Pechère library and the documentation centre Paul Duvigneaud.
The library staff is at your disposal to help you get the most out of your research.