Guided Tours : Architects at play / Musée du Folklore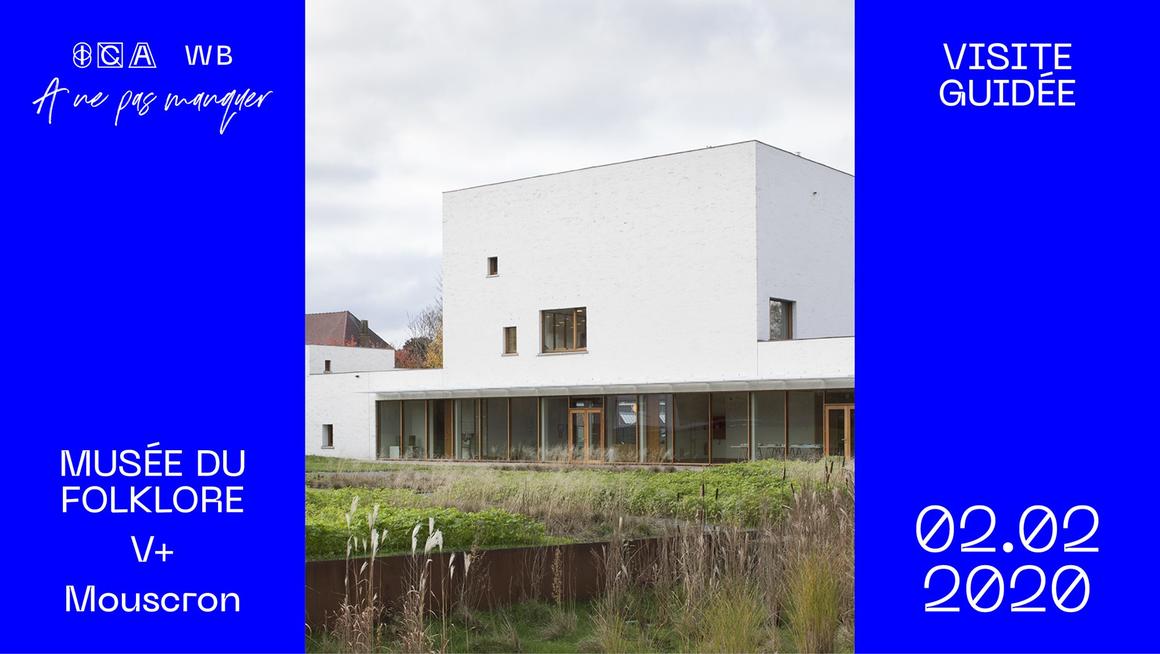 ICA is pleased to offer you a day of exceptional visits: the guided tour of the folklore museum of Mouscron carried out by the architecture office V + (Vers plus de bien être), preceded by a guided tour of the exhibition Architects at play, at CIVA in Brussels! An event in partnership with CIVA.
Place
CIVA, Rue de l'Ermitage 55, 1050 Brussels
PROGRAM 
10:30 - 11:30 Guided tour of the exhibition Architects at play in Brussels by Lauréline Tissot
11:30 - 12:30 Free time
12:30 - 13:45 Bus trip Brussels-Mouscron
14:00 - 16:00 Guided tour of Musée du Folklore in Mouscron by Thierry Decuypere, partner of the architecture office V +
16:00 - 17:15 Return by bus to Brussels
NB : If you only want to follow the guided tour of the Folklore Museum for free, go directly to the site at 2 p.m. on your own (Rue des Brasseurs 3/5 7700 Mouscron). REGISTRATION : http://ica-wb.be/actions/ne-pas-manquer/architects-play-musee-du-folklore
_____
Architects at Play is the result of a research process into play and the imagination, built experiments and mythological narratives. The exhibition is essentially centred on the idea of 'Creating Worlds'. It attempts to bring together two characters: the architect and the child.
More info : https://civa.brussels/fr/expos-events/architects-play
 
The museum of Folklore (Cross-border life) of Mouscron evokes, through a collection of rich and varied objects and documents, the economic, social and daily life, as well as the intangible heritage, of the inhabitants of a cross-border region, mainly between 1850 and 1950. The museum's extension project came from an architectural service contract supported by the Architecture Cell of the Wallonia Brussels Federation in 2010. This competition initially intended to respond to a simple request for a programmatic extension of the existing museum with a reception area and new toilets. It resulted in the construction of a new main building.