Kanal-Centre Pompidou reopens 3 December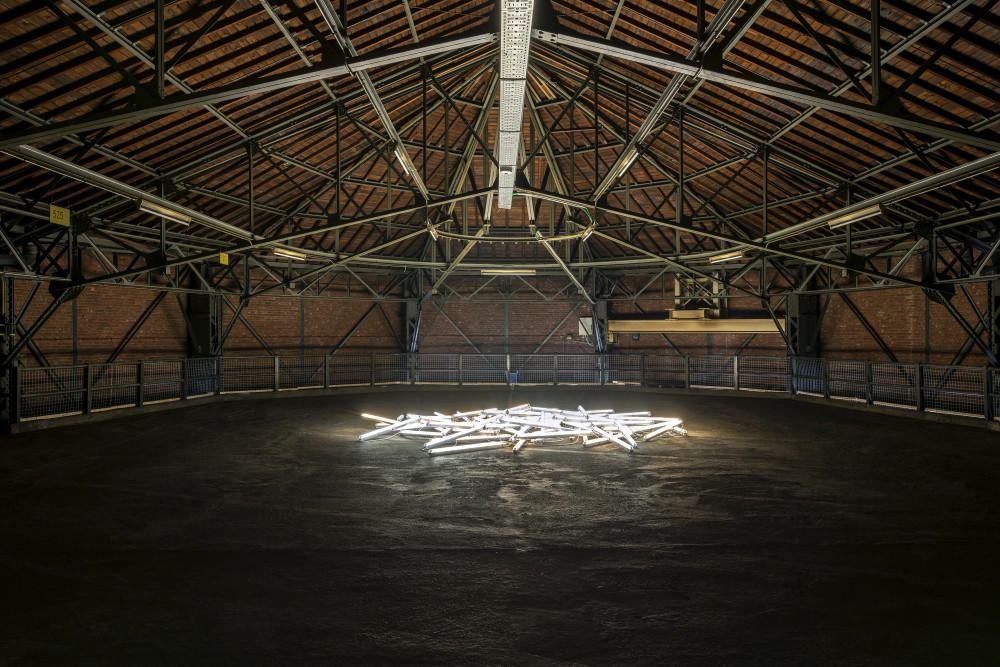 © Hugard & Vanoverschelde ©️ Fondation/Stichting KANAL
On Thursday 3 December Kanal-Centre Pompidou reopens its doors to the public. The exhibition It Never Ends by Swiss artist John M Armleder is on show Thursdays to Sundays.
Dates
Thursday, December 3, 2020
Sunday, April 25, 2021
Painter, sculptor, installation designer, performer, archivist, curator, collector, publisher, bookseller, gallerist and more, John M Armleder (b. 1948, lives and works in Geneva, Switzerland) is one of the defining figures of the last 50 years in art. At KANAL-Centre Pompidou, the artist is invited to take over the Showroom areas of the former Citroën garage for more than six months: on the six rough floors, Armleder proposes, in dialogue with a series of new monumental installations that he specifically designed for the site, a constellation of exhibitions, events and meetings offering the opportunity to plunge into his world and that of those he loves.
Between invitations to other artists and nods to his influences, discoveries of forgotten figures and unexpected retrospectives, out-of-the-ordinary performances and concerts of experimental music, It Never Ends is a multidimensional and lively artistic proposal in constant movement. This is the most ambitious project Armleder has been asked to design to date. It Never Ends is a paradoxical proposition: it is a solo exhibition, but composed by multiple authors. It is, in a sense, a 'Chinese portrait' of its creator, for whom questions of hospitality, collaboration and friendship have always been central.