Online Tour: Traumnovelle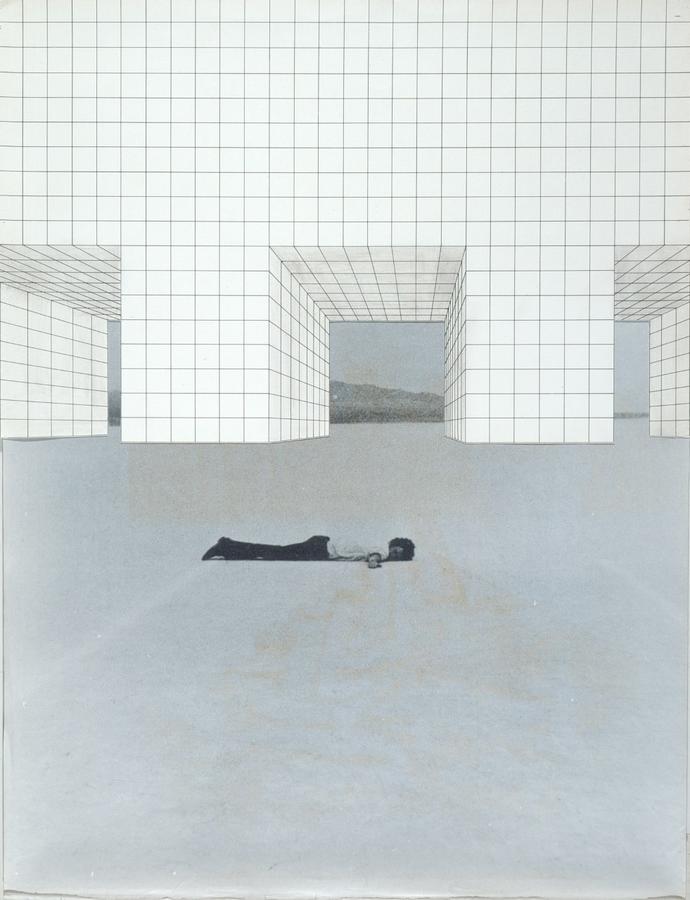 Superstudio, Il Monumento Continuo, 1969 – 1970, Con de Maria, 1969.
© Graphite pencil, collage on print. Centre Pompidou, Mnam-CCI
CIVA likes to find new ways to engage with the public at each exhibition. The work of Superstudio and the content of Superstudio Migrazioni are extremely inspiring in this regard. On Wednesday 24 February at 8pm you can discover the exhibition through the eyes of the Brussels-based collective Traumnovelle, via CIVA's Instagram account.
Dates
Wednesday, February 24, 2021
Place
CIVA, Rue de l'Ermitage 55, 1050 Brussels
In addition to a series of « classic » guided tours with the exhibition curator and professional guides, a series of alternative guided tours is also planned. In this context, tours with a.o. Traumnovelle, Parasite 2.0 and Beatrice Lampariello are organized. A (for now) online tour in the company of these personalities from the wider cultural field offers an unexpected insight into the exhibition's content. The alternative guides approach the work of Superstudio in a very personal way, focusing on a specific period, leitmotif or work.
Traumnovelle: What is architecture? What is it to be an architect? What will our future be made of ? Is there still a future? Can we be freed by global technology? Or will we be enslaved by it? Should we dream of other worlds? Is architecture a tool for progress? Do we ever need architecture? How to make a society?