PÜFF Box - Open Call for YEEZY Architects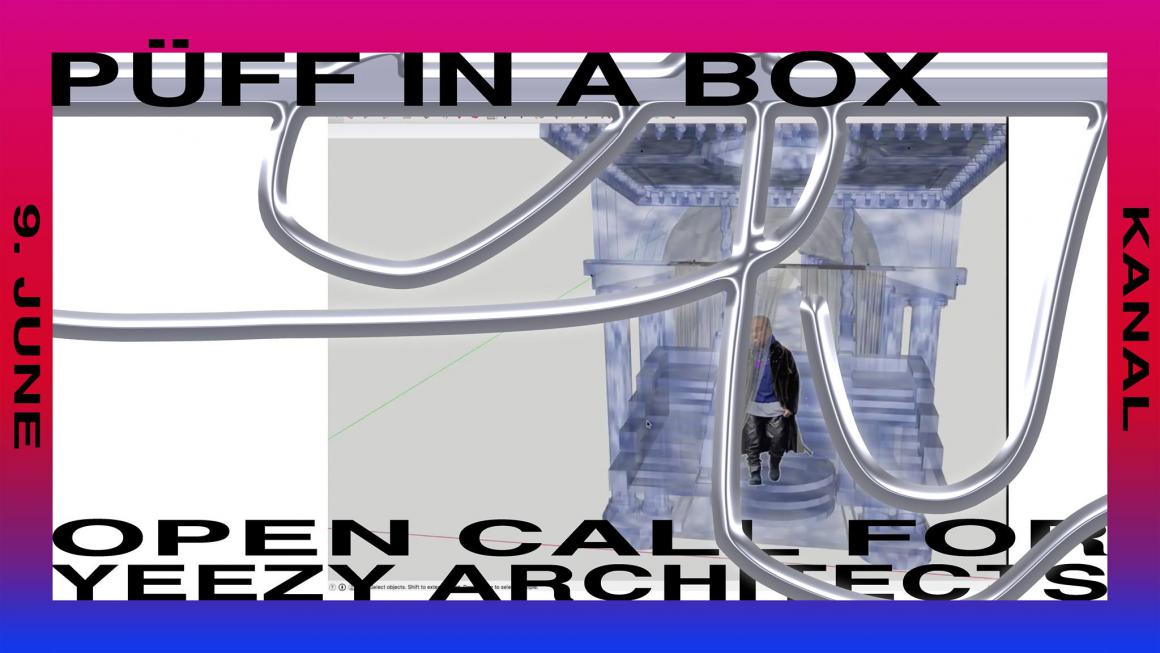 PÜFF (Paradigm Weekly) is a design collective focused on media and its influence on architectural practice. Looped in between real and virtual, operating within this merged duality, gliding the shiny surface of collided pop culture & architecture on the very edge.
Place
Kanal - Centre Pompidou
In the process of speed tripping, digital digestion and surface gliding, Kanye West reached out the world on Twitter: @kanyewest "we're starting a Yeezy architecture arm called Yeezy home. We're looking for architects and industrial designers who want to make the world better". Given West's impassioned belief that everything should be architected to the doped degree, Yeezy Home will offer a new intersection between architecture, politics, and visionary theory. As an answer to Kanye's request, PÜFF Collective produces the ultimate architectural speedloop and will drag your body into it! You will get an insight into our workflow that will manifest itself physically and virtually, and at the same time you will be an active part of it, while been guided and invited to submit your application for Yeezy Home.