As Seen — Architecture photographs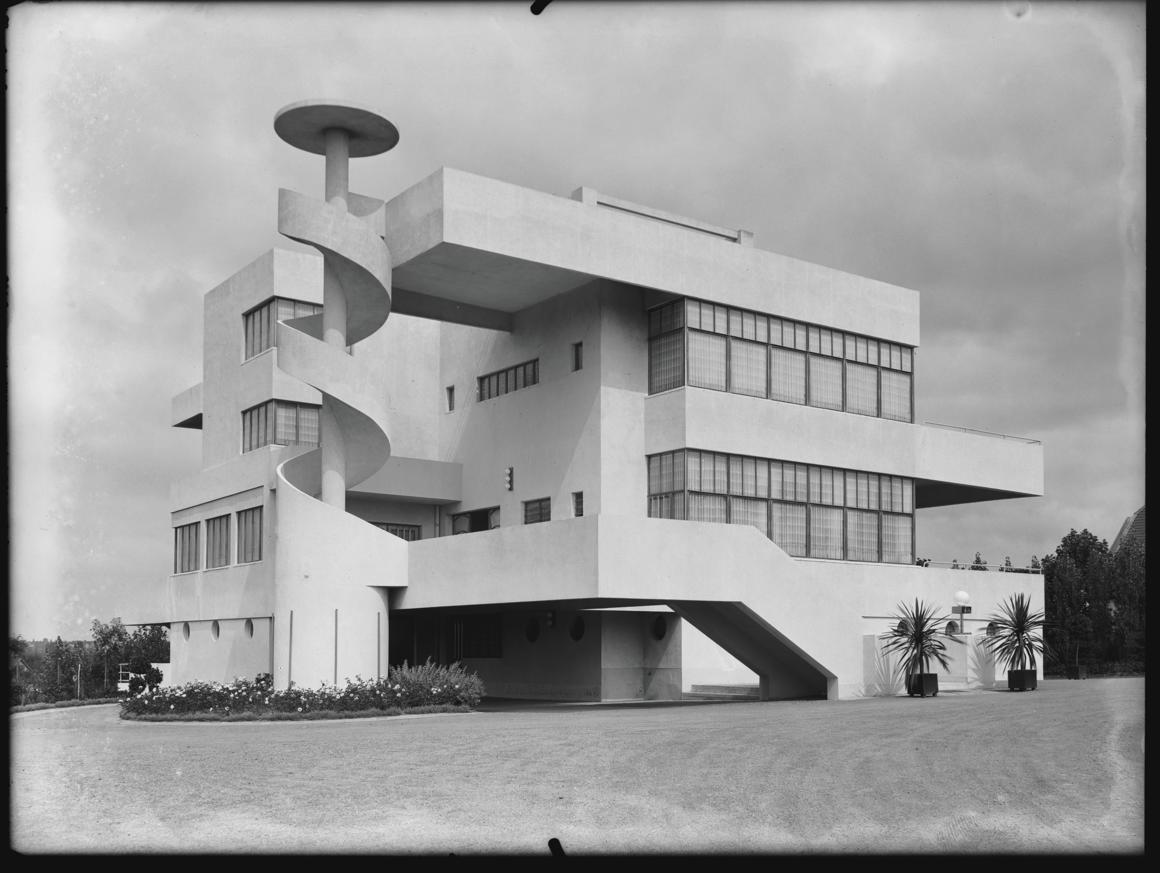 © Marcel Leborgne - Villa Dirickz / Photo Willy Kessels © 2019, SOFAM, Belgium
Belgian photographer and artist Philippe De Gobert was invited to delve into the CIVA archives to select photos of buildings contemporaneous with the Citroën garage, all of which were built between 1927 and 1941. He then matched these photos with a selection of pictures evoking the social context of the time. Most photographs were drawn from original glass plates that have been digitized but whose framing, edges and potential flaws have been left untouched.
Dates
Wednesday, January 23, 2019
Sunday, June 30, 2019
Place
CIVA, Rue de l'Ermitage 55, 1050 Brussels
Tickets
You can access this exhibition at Kanal - Centre Pompidou free of charge.
Curator(s)
Philippe De Gobert - Yaron Pesztat
Many photographers from the interwar period maintained a special relationship with architecture. Influenced by geometric abstraction, they proposed a representation of modernist and art-deco architecture that underlines and even amplifies some of the characteristics of these two styles, such as the purity of forms and the simplicity of the linework. 
The joint influence of constructivism sometimes led them to deform the buildings, which they photographed obliquely, from above or below, generating an impression of dynamism that turns these constructions into almost unreal objects. However, these images coexist with photos of a more documentary nature, taken from the front and very often presented out of context, a decision which also heightens the abstract character of the buildings.