Sofie's Cautionary Book Club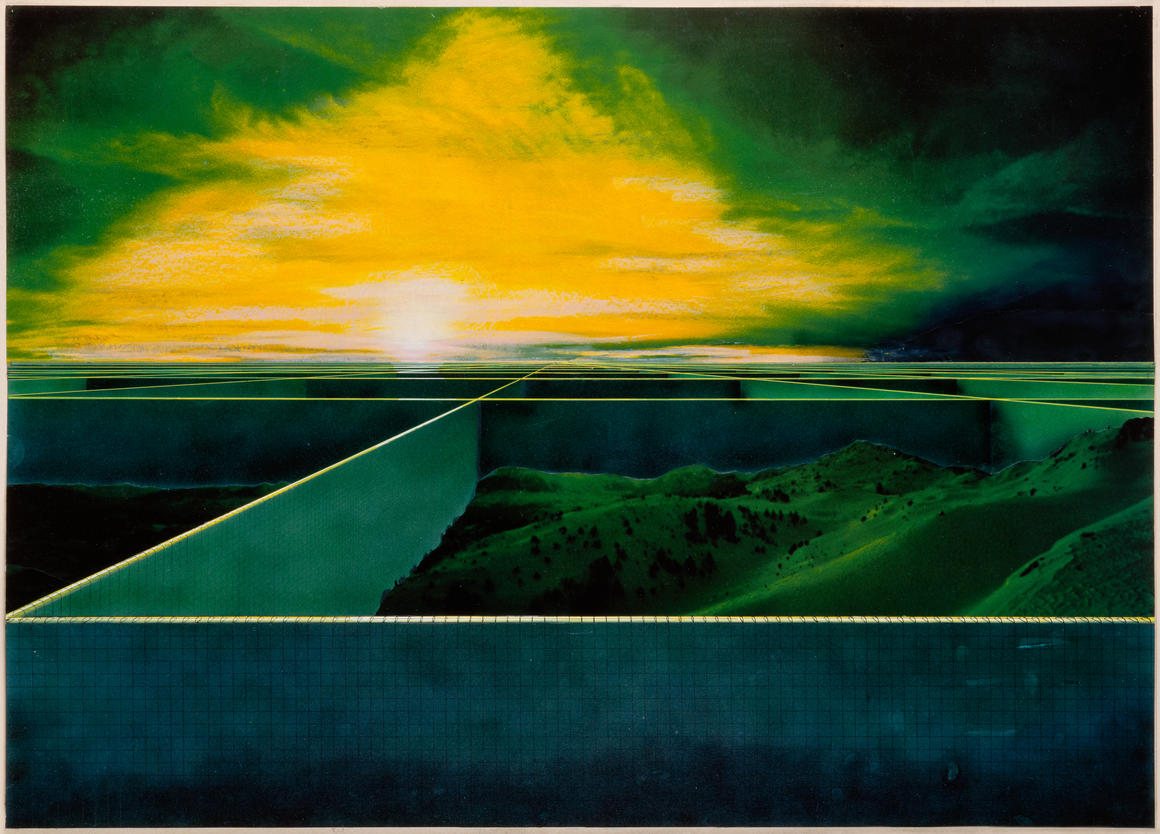 Superstudio, Le dodici Città Ideali, 1971. La Prima città: Città 2000 t. Print, collages, China ink, graphite and gouache on paper. © Georges Meguerditchian – Centre Pompidou, MNAM-CCI/ Dist.RMN-GP.

On the last day of the exhibition, join Sofie Verraest on the terrace for coffee, cake, and Superstudio's Twelve Cautionary Tales.
Language(s)
EN (+ FR / NL / IT)
Place
CIVA, Rue de l'Ermitage 55, 1050 Brussels
Tickets
Free event. Maximum capacity of 20 people. Fill in the subscription form to join the club!

Sofie's Cautionary Book Club:
Coffee, Cake, and Superstudio's Twelve Cautionary Tales
The Superstudio Migrazioni exhibition has been open since January. If you still have trouble pinning them down, it might be because they're hard to pin down. Architects, artists, utopianists, prophets of doom: Superstudio was none of that, and they were all of that. 
And they were writers. In 1971 they published the fascinating "Twelve Cautionary Tales," twelve tiny stories that describe ideal cities where we could finally live free and true lives… or could we? We're finding out together. Welcome to Sofie's Cautionary Book Club.
After more than a year of pandemic, uncool is the new cool. So, yes, on Sunday, 16 May, 11-12.30 am, we are getting together in an actual space (the CIVA terrace), read stories from actual paper (o hear the rustle!), and have a good, old-fashioned conversation about them (no need to check audio settings) over coffee and cake. Sunday bliss. And a bit of doom, of course. 
Resident enthusiast kickstarting the conversation is Sofie Verraest, a writer herself, and a researcher and lecturer at Ghent University and the Royal Arts Academy KASK who works at the intersection of literature and architecture.
The working language will be English, but hand-outs of the Cautionary Tales will also be provided in Italian, Dutch, and French, and you can speak in whichever language you are comfortable in – we will try to accommodate best as we can.