TALK: Transit in Mediterranean Space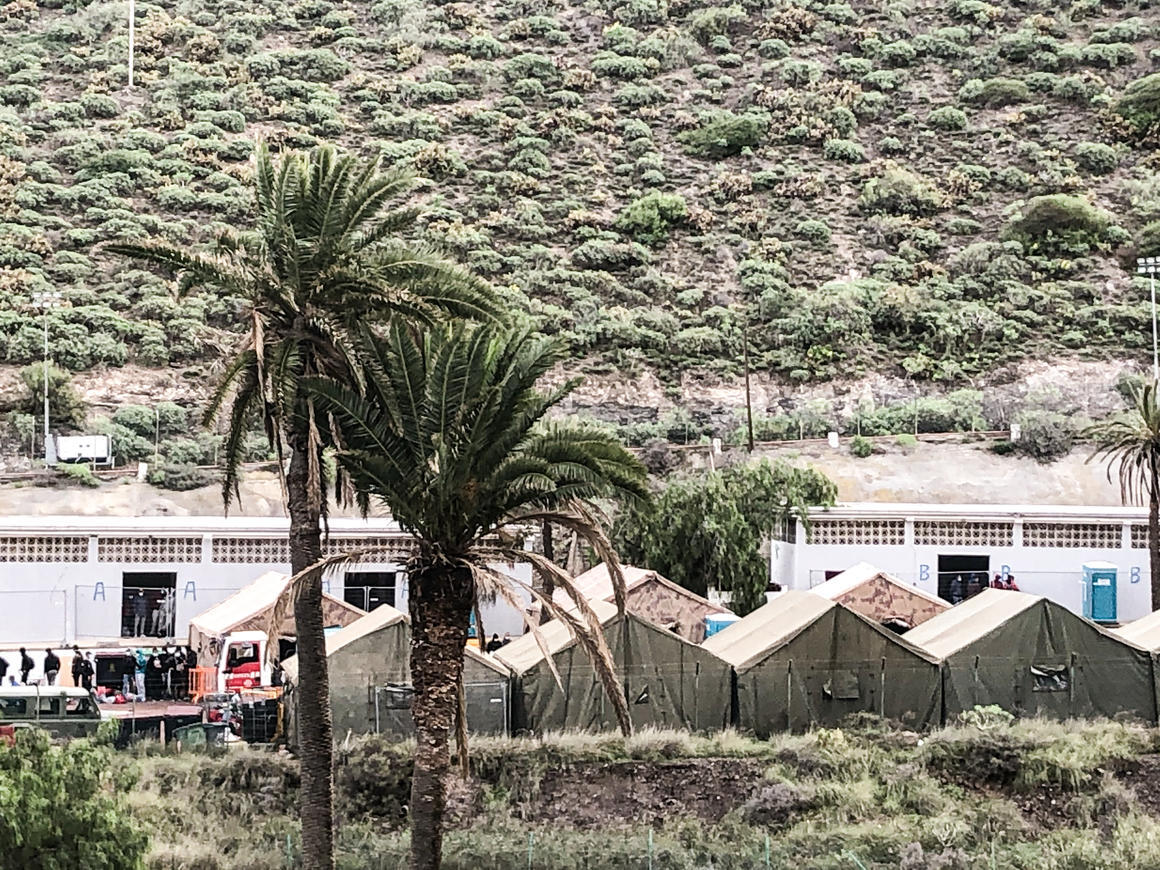 © Sara Prestianni
'How will we live together?'. The central question at the 17th Biennale Architettura is multi-layered, the attempts to answer it are diverse. Sometimes theoretical and conceptual, sometimes tangible and concrete, the participants in the Architecture Biennale attempt to offer future scenarios in areas such as ecology, technology, politics and identity. The discussion on 'Transit in Mediterranean Space' puts migration politics at the centre of attention. It is summer again: the season of migration. Architect Valentine Guichardaz-Versini and human rights activist and researcher Sara Prestianni share their experiences on refugee housing and migration policy.
Valentine Guichardaz-Versini is the director of Atelier Rita. The agency won the 'Prix de la Première œuvre' (architecture prize Le Moniteur, France) in 2017 with its design for an emergency shelter for migrants and Roma in Ivry-sur-Seine. For this year's Architecture Biennale, Guichardaz-Versini designed 'Listen Up', an installation that, rather than focusing on the architectural design itself, gives a voice to those who use it. For its realisation she worked closely with the residents of the shelter she built herself.
Sara Prestianni is an expert in migration policy and a photographer. With twenty years of experience in the field (Libya, Lampedusa, Calais, Mali, Sudan, etc.), she is the author of numerous contributions, which explore the contradiction between human rights and exclusion, through words and images.