TALKS: New European Bauhaus — Actionable Futures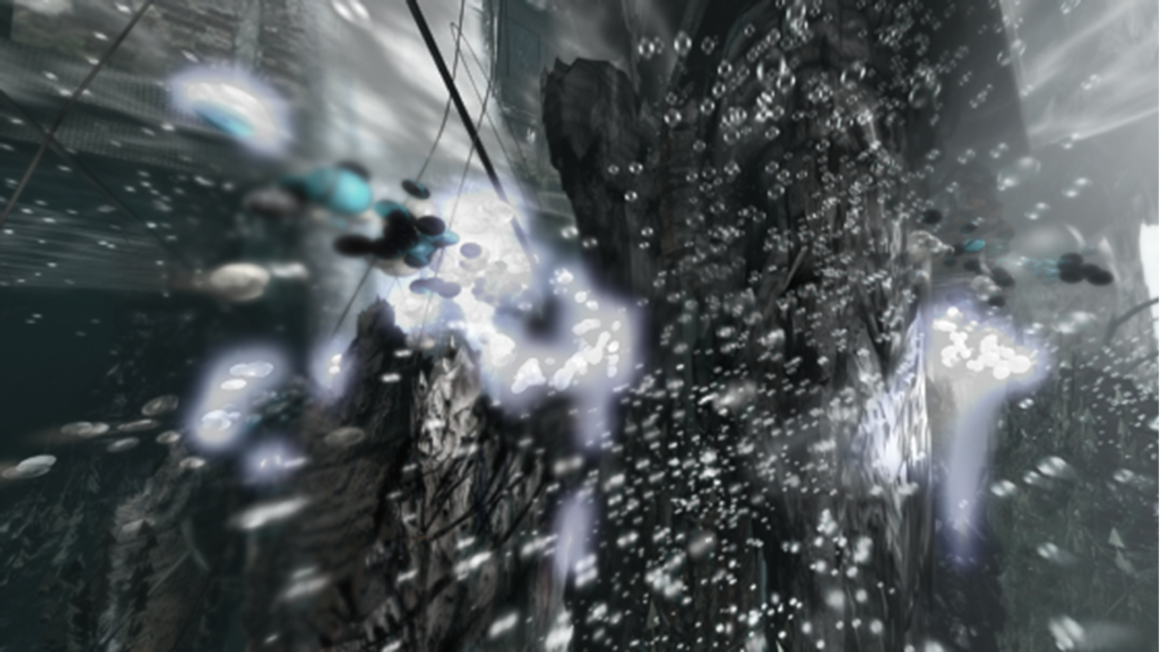 Renderings of dynamic droplets from the Future Venice project by Rachel Armstrong, which catalyse the formation of a mineral reef under the foundations of the city. Rendering by Christian Kerrigan, 2012

As part of the collateral program of the New European Bauhaus Festival the conference Actionable Futures at CIVA brings together a wide variety of stakeholders, ranging from researchers, innovators, to policy-makers and practicing architects such as Stefano Boeri. The event (co-organized by COST Connect) offers a multidisciplinary platform to discuss challenges and opportunities ahead, contributing to the debates on a European level.
Dates
Thursday, June 9, 2022
Friday, June 10, 2022
THURSDAY PROGRAMME
13:00-13:15 Introduction and welcome
Nikolaus Hirsch, Artistic Director CIVA
Ronald de Bruin, Director COST Association
13:15-14:00 Keynote Addresses
Annela Anger-Kraavi, UN Climate Change, WMO
Stefano Boeri, Stefano Boeri Architetti, Milano Triennale
14:00-15:00 Setting the Scene
Laura Hetel, Policy Officer, Cities Mission, European Commission
Bernd Fesel, European Creative Business Network (ECBN)
Kirsten Dunlop, CEO of EIT Climate KIC
15:00-15:30 Coffee break
15:30-16:30 Perspectives from COST Actions
16:30-17:00
Rachel Armstrong, Professor of Regenerative Architecture, KU Leuven
FRIDAY PROGRAMME
13:00-14:00 Registration
14:00-14:05 Welcome
Bernd Fesel and Gerin Trautenberger, ECBN
14:05-14:15 Opening Keynote
Erminia Sciacchitano, Italian Ministry of Culture, Minister's Cabinet
BoS#3 Finance, Investment for Green Transformation
14:15-14:30  Keynote
Vincent Favrat , Scale Up Factory
14:30 -15:15 Panelist/Case Studies
European Creative Investment Market: Bernd Fesel, ECBN
NFT Investment in CCIS: Jean-Sébastien Beaucamps, La Collection
Business Angeles for Green Investments: Luigi Amati, Business Angels Europe
Climate investment: Kimo Heiko, Climate Fund Sweden
Social Impact financing: Martijn Blom, Culture of Solidarity Fund
Fund for Aesthetics and  Sustainability: Adrienne Goehler
15:15-15:30 Conversations & Recommendations
BoS#4 Design for The Planet
15:45-16:00 Keynote
Ambra Trotto, RISE
16:00-16:45 Panelists/Case studies
Circular Fashion: Dirk Vantyghem, Euratex
Sustainable Food Design: Sietske Klooster, De MelkSalon
Transformative Administrations: Astrid Kaag, Regional government of Noord-Brabant
Circular Design Rules: Harald Gruendl, Institute of Design Research Vienna
Decision making Design and Crowd investments: Oliver Schulbaum, Platoniq (TBC)
16:45-17:00 Conversations &  Recommendations
Designscapes
17:00-17:20 Welcome and introduction
Elena Conti, ANCI Toscana
Florian Schneider, NTNU (session chair)
17:20-17:40 Problem setting
Francesco Molinari, ANCI Toscana 
17:40-18:00 Contested knowledge
Maria Manez-Costa, UPV and Climate Service Center Germany (GERICS) Helmholtz Center Hereon
18:00-18:20 Impact, influence, risk, growth
Lisa Lang, Climate KIC
18:20-18:40 The power of the many
Manuel Nina, GoParity
18:40-19:00 Tokenomics for climate
Enrico Ferro, Links Foundation  
19:00-19:20 Scaling and the city
Grazia Concilio, Politecnico di Milano
19:20 Conclusions
Giorgio Costantino, REA/European Commission
In 2021, the European Commission launched the New European Bauhaus (NEB) initiative. The NEB is an environmental, economic and cultural project, aiming to combine design, sustainability, accessibility, affordability and investment in order to help deliver the European Green Deal. The NEB is a growing movement, connecting people across fields in culture, education, science, architecture and the arts, with the aim to bridge global challenges with local solutions to achieve ambitious climate targets and support a broader transformation on the ground. This COST Connect event will bring together a wide variety of stakeholders active in these fields, ranging from COST Action researchers and innovators, to policy-makers and well-known experts. The event offers a multidisciplinary platform to discuss challenges and opportunities ahead, contributing to the debates on European level. On the first day of the event (9 June), a selected group of keynote speakers, experts and policy-makers will introduce the topic. On the second day of the event (10 June), an interactive discussion will take place with all participants involved. This COST Connect event is organised back-to-back with the Festival of the New European Bauhaus, organised by the European Commission and featuring great speakers, artistic performances, exhibitions, and networking opportunities.