What Is Titeuf Looking at? The Tour & Taxis Collective Garden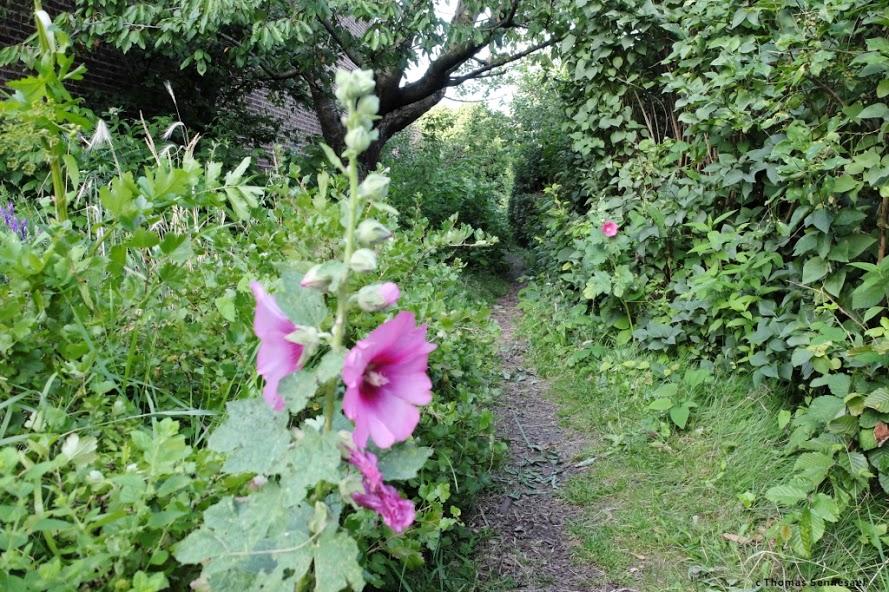 © JTT-BeaLouis
What is Titeuf looking at from atop his Atomium sphere on this fresco? Probably the entrance to the Tour & Taxis collective garden, which invites you to step through the gate and discover their world. Set in a small, discreet flower bed above Parckfarm, this somewhat secretive space contains some natural gems, but it is also an invitation for local residents and park users to get together.
Apis Bruoc Sella will be at the Garden of Tour & Taxis to tell you more about the wild bee, the little-known forager that has found its place here thanks to the installation of a spiral.
Although the bees welcomed here are solitary, this place provides a link for the community, a way for local residents to come and live together.
Type of visit
Free-guided tour
Address
What Is Titeuf Looking at? The Tour & Taxis Collective Garden
Avenue Emile Bockstael, next to n° 1 (fresco Titeuf, Atomium)
1080
Molenbeek-Saint-Jean


Récolte d'eau de pluie

Pas de pesticides de synthèse

Friches, prairies fleuries et pâtures

Arbres respectables

Condiments, potagers et fruitiers

Mare vivante

Compost

Accueil de la faune sauvage