An Entomologist's Garden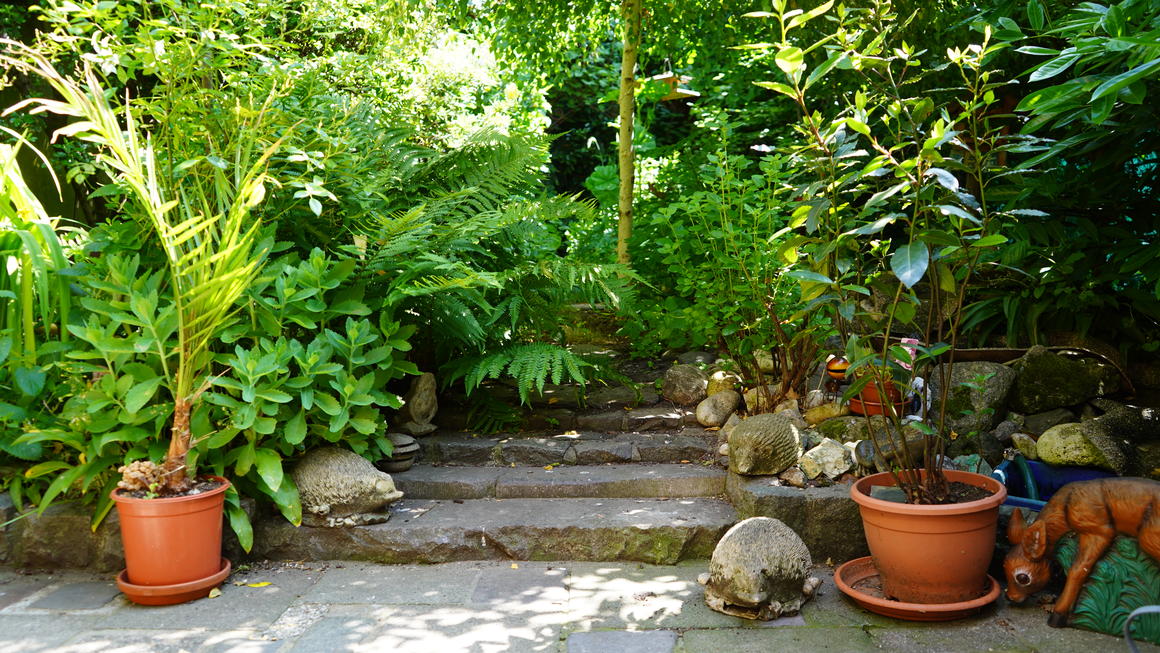 At the time when this old street in Schaerbeek was developed, it is likely that the countryside where our farmers laboured in the fields was richer in biodiversity than the expanding municipality.
Today, a century, a few land consolidations and a lot of spraying later, nothing is less certain. Indeed, it would not be surprising if this little garden of 60 m2 were home to more insect species than many hectares of today's agricultural land. The city is richer in biodiversity than the countryside – that is the sad reality today. The owners' aim is to attract as many beetles, butterflies, fireflies, sphinxes and other insects as possible to the garden. For this purpose, they have squeezed together as many small environments as possible: wasteland, undergrowth, drystone walls, a pond and lots more … A certain thirst for wild nature.
Type of visit
Self-guided tour
Address
An Entomologist's Garden
Rue de l'Agriculture, 217
1030
Schaerbeek


Récolte d'eau de pluie

Pas de pesticides de synthèse

Mare vivante

Compost

Accueil de la faune sauvage