How to work in your time to be in your time? As a warm-up to Institution Building, (exhibition opening end of august in CIVA), MISANTHROPOZINE plots a 60-hour performance. The performance was triggered by Mondial Festival, an event by SUPERSTUDIO and 9999 at Florence club Space Electronic in 1971. This festival was a pedagogic experiment, an alternative school of architecture, that saw the club transformed into an underground forest with trees, a lake, rocks, and bathed in projections and sounds. Fifty years later, we need alternative systems, spaces and experiences for school-making and sharing also. But what is there to share? And what kind of architect can we become?
Dates
Wednesday, June 30, 2021
Friday, July 2, 2021
Type of visit
Online performance
Hours
Continuously from 30 June 12:00 to 2 July 00:00
Curator(s)
MISANTHROPOZINE (Pieterjan Ginckels, Studio Snowflake + guests) in dialoog met CIVA.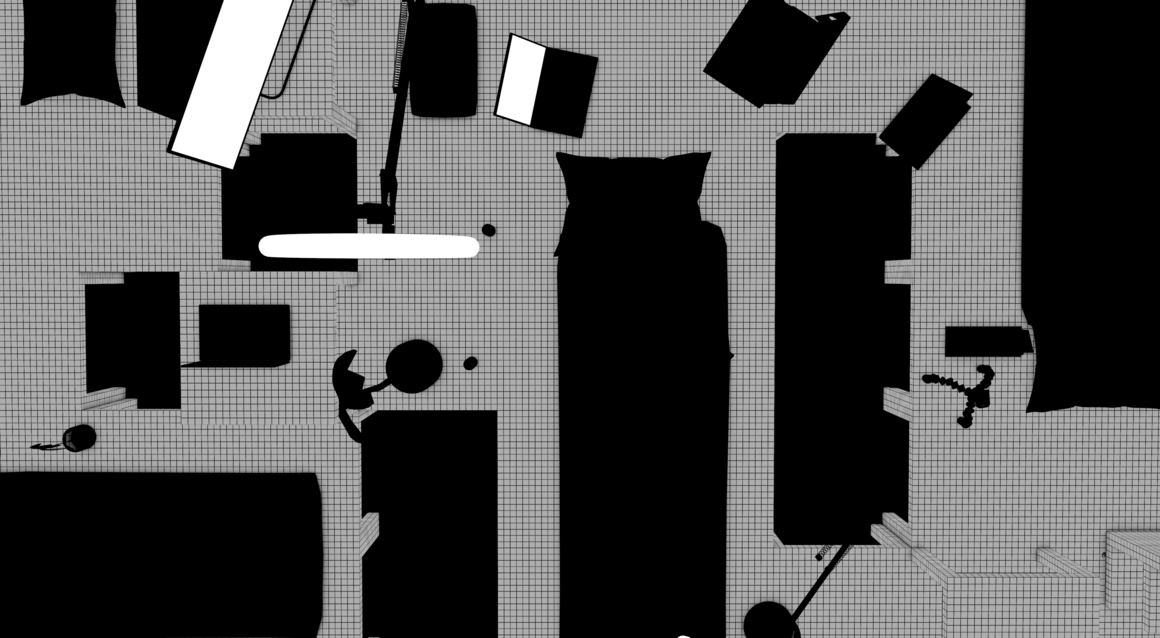 Watch the performance (click here). 
The protagonists of SLEEPERS/DREAMERS will lock themselves in a green-keyed primitive hut, and accelerate the coming of age of a new architect. On a landscape sprinkled with post-millennial souvenirs and SUPERLACK modules, the SLEEPERS/DREAMERS try to live for three days and two nights, live-streamed to a remote audience. During those 60 hours, they search for connections or updates of SUPERSTUDIO's radical search for life beyond and despite of architecture and its nurturing systems. Trapped in a loop of oversaturated images, positions, beliefs and agendas, the SLEEPERS/DREAMERS must find ways to work. Crushed on the left and cuddled to death on the right by agents of self-referential orthodoxies, they lay paralyzed. Perhaps the only thing they need is sleep?
And as our dummies doze off into voxel dreamlands, they hold tight to their screens, airing a snowflakey goo of tutorials, videos and guest appearances to you, dear onlookers. Caring for avocados, adjusting ring lights, idling to the tender voicings of old sweet ceremonies, radiating a present but dreaming beyond. Will you join the SLEEPERS/DREAMERS, broadcasting our slow surrender to the obsessions, fears, hopes and secrets that come with living and working in a duck-faced, caffeinated culture?
PS: the après-ski of SLEEPERS/DREAMERS is plotted also: the chromakey vessel used as the performance's incubator will transform into NO CLUB, a members only, cool-critical whisky bar. Keep an eye out for details on how and when to enter, for more spirited, collective sleeping and dreaming.
The Sleepers / Dreamers project was conceived as part of Superstudio Migrazioni, a CIVA exhibition curated by Emmanuelle Chiappone-Piriou.