Brussels Architectures. From 1950 to the Present Day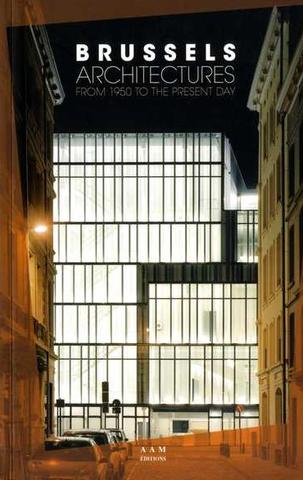 This book, views 60 years of architecture in Brussels against the backdrop of changes in society. The selection of more than 400 buildings covers a period from the severe monumental works of the immediate post-war period to those freed of all dogmatism created by the latest generation of architects. Through words and images, the reader is able to follow the development of a capital confronted by a violent phenomenon of destruction during peacetime (bruxellisation) before, under pressure from civil society, renewing with the tradition of invention as shown at the time of Art Nouveau.
Today the capital of Europe, Brussels has no hesitation in inviting renowned creators to redesign emblematic elements, such as Jean Nouvel for the South Station, the southern gateway to the city, Alain Sarfati for the approaches to the Central Station, Christian de Portzamparc for the European quarter, and the Dutch agency KCAP for the Heysel plateau. The first work of its kind devoted to contemporary architecture in Brussels, the book contains inserts referring to bookshops, cafés, concert halls, walks and underground stations, etc. that can be seen as evocative of the atmosphere to be found in the city today. With its many colour illustrations, the book is divided into decades and, in addition to the photographs, includes many preparatory sketches and drawings.
UNDER THE DIRECTION OF
Maurice Culot
EDITION
AAM
PUBLISHED
2012
EAN
9782871432579
NUMBER OF PAGES
316
DIMENSIONS
137 mm x 210 mm
TYPE
Book
Retour e-shop