EXPO: BELGICA - TERRITOIRES D'IMPRESSIONS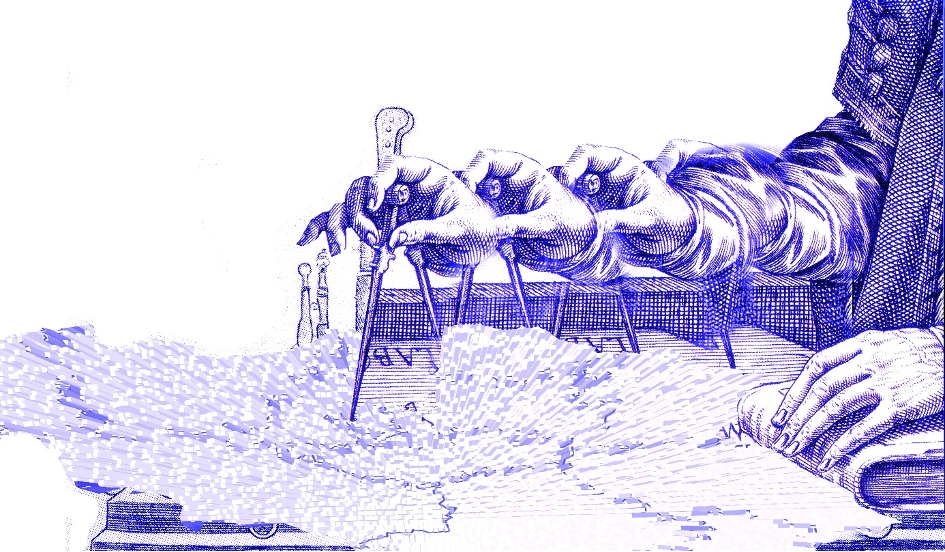 © Belgica, territoires d'impressions - Mandana Bafghinia
The exhibition 'BELGICA: territoires d'impressions' aims to read, hear, and examine the multiple lives of a territory: to capture its (in)significant tracks, to follow clues, to represent them, to produce a narrative based on its modalities, and to note the macro and micro-narratives already inscribed in objects and materials. The result of an MFA seminar at the University of Paris 8 and its objective study of territory in 2020-2021, this exhibition is a singular work highlighting the mediums that each student chose: cartographies, drawings, videos, and installations. Two guest artists will participate in the process.
Dates
Saturday, June 26, 2021
Sunday, August 8, 2021
Place
CIVA, Rue de l'Ermitage 55, 1050 Brussels
Curator(s)
Philippe Nys and Laura del Mar Guzman in dialogue with Ursula Wieser Benedetti
Partner
Programm supported by EUR ArTeC/Université de Paris 8, CIVA and AMP (Architecture, Milieu, Paysage) / Ecole d'architecture de Paris La Villette

Registration is mandatory. Book your tickets (click here) 
'BELGICA: territoires d'impressions' is the result of a collaboration between CIVA and the University of Paris 8 Vincennes - Saint-Denis as well as the Paris la Villette School of Architecture. It follows the annual program Cross-Mapping the Picturesque Now! which Grand Paris and Bogota initiated 5 years ago with teachers, researchers, and master's students in visual arts and architecture. 
The methodology of the program incorporates a university seminar, in situ workshops, and guest artist exhibitions, cross-examining each territory's historical layers with an archaeology of media and mediums.
Designed to take the art and architecture students on a journey through the history, geography, and creative productions of a certain territory or city, 'BELGICA: territoires d'impressions' is an illuminating mosaic of historical works that will satisfy the curiosity and imagination of both connoisseurs and laypeople alike.
The basis of study focuses on the area north of the Sambre and Meuse rivers in Belgium, and the network of cities that has existed there for centuries: Antwerp and St Nicolas, Ghent, Bruges, Brussels, Ostend, Liège, Waterloo, Charleroi, La Louvière, Mons, and the Grand Hornu, Tournai. Beyond showing the deep integration and overlapping of these territories, the aim is to show the relationship between mediums like maps, engravings, and fabrics and their respective cities, as well as analyse the contemporary moment–the revivals and reinvestments in these mediums.
A few landmarks to be addressed in the temporal, geographical, intellectual, and social succession and accumulation of BELGICA are as follows: 
The cartography with Mercator in Sint-Niklaas,

The printing and engraving of the Plantin Moretus in Antwerp,

The diorama of the Battle of Waterloo, whose panoramic depictions would be the ancestor of the comic strip and (eventually) cinema,

Moresnet-Neutre and the zinc factory,

La Louvière, its publishers and committed artists,

and Tournai and Liège, in the contemporary continuity of tapestry and current textile creation.
A matrix emerges, a creative energy between endogenous and real/fictional exogenous territories. Theodore de Bry's engravings of indigenous Americans, Frans Masereel's modern city, Cheri Samba's mural in Ixelles/Matonge... these are all passages, translations of one territory to another.
This combination leads to a situational crossing between creation and diffusion, images and narratives; in short, to consider BELGICA as a territory of impressions. 
A publication of this research and exhibition will be published in autumn 2021 by Maison CFC.
| | |
| --- | --- |
| Persons in charge | Philippe Nys, Laura del Mar Guzman, Claire Fagnart in dialogue with Ursula Wieser Benedetti |
| Collaborators | Harold Dede-Acosta, Mandana Bafghinia |
| Students Université de Paris 8 | Koyuki Barraut, Daniel Marin, Paola Mendoza, Setareh Najjary, Linh Nguyen |
| Invited artists | Daniel Henry, Dima Karout |