THE GOLDEN ISLANDS, WORK OF AN ILLUSTRIOUS PUPIL OF JULES BUYSSENS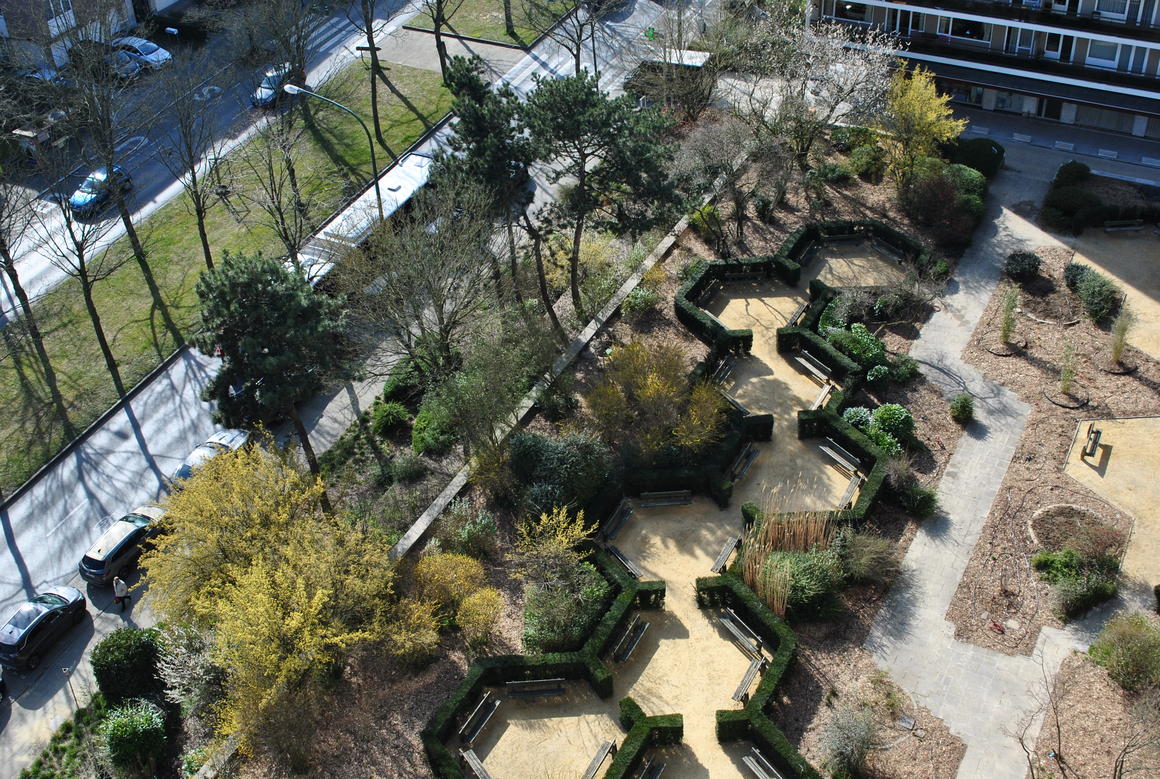 In the words of René Pechère, creator of several important garden projects in Brussels: "... What we have here is a vast triangular space on a slope, situated next to apartment buildings .... It is a sort of hanging garden, that is to say completely artificial, since it is planted in a relatively thin layer of soil above a garage... To avoid the impression of a public garden, and since it is in any case impossible to provide everyone with an individual garden, I looked for a formula which would enable groups of people to come together to socialise...".

René Pechère used a honeycomb system to deal with the constraints of the site, an ingenious solution providing the necessary privacy on a very busy street.

This spring the garden of the Golden Islands underwent a final renovation.
Dates
Sunday, September 25, 2022
Address
The Golden Islands
1200
Bruxelles