Nature by artist and artist by nature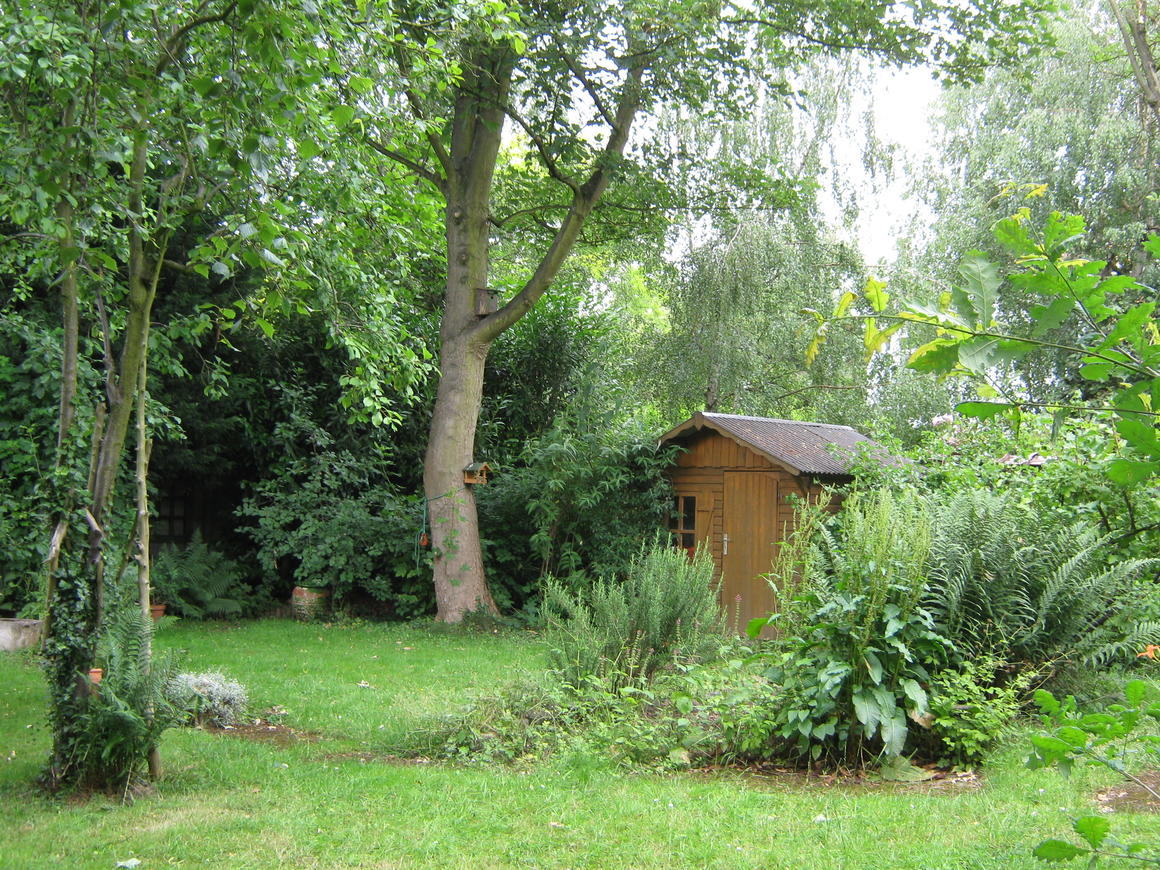 Abandoned for half a century, this piece of land has been thoughtfully made over in a way that preserves its magic.
A descending series of little ponds are home to frogs, dragonflies, mayflies…
The 1920s building is set in a garden of light and shade planted with little fruit trees, melliferous plants and aromatic herbs….
In 1992 the garden became part of the network of nature gardens managed by Natagora.
The label 'Nature Network' underlines the commitment of the owner to managing a garden in the most ecological way possible, encouraging wild fauna and flora.
Dates
Sunday, September 25, 2022
Type of visit
Self-guided tour
Hours
10:00 > 13:00 ; 14:00 > 18:00
Address
Nature by artist and artist by nature
1150
Bruxelles


Récolte d'eau de pluie

Pas de pesticides de synthèse

Condiments, potagers et fruitiers

Mare vivante

Compost

Accueil de la faune sauvage

Gestion des déchets par les animaux